Outdoor activities like hiking, trekking, and camping are something that not everyone finds enjoyable. For the people who do (it's us!), going outdoors is essential. My adventure-seeker friends and I are here to make your weekend getaways even more fun and thrilling.
I'm Josh Keller. Part-time writer, full-time adventurer, and expert on all things outdoors. 
I started this blog as a passion project. Before this blog was born, I was already the go-to person for questions about going camping, the walking encyclopedia for outdoor activities, if you will.
My friends and I thought it was a good move to start a blog and share my knowledge. It started out with me writing about simple hiking and camping tips. Then, my friends hopped in and helped with the other content in this blog, and now here we are!
So… why Off the Grid Gear Hub?
You wouldn't ask someone who isn't a mechanic to fix your car, right? You also wouldn't ask for medical advice from someone who isn't a medical practitioner. So, there is no one better to ask camping questions about than someone who's actually camping most weekends. 
All of the products we review are tried, tested, and have actually been a part of our camping trips before. We also took the time to make sure that every article is well-researched, so you'll spend more time enjoying the outdoors and less time worrying about your gear.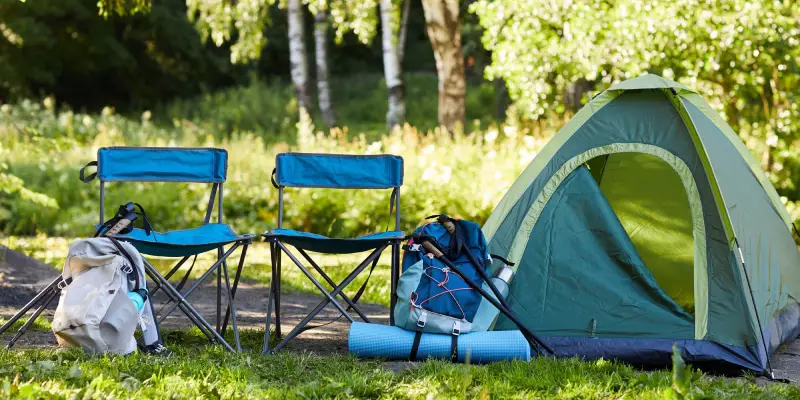 We've also already answered most of your camping questions. Need help with choosing what backpack is right for you? Looking for tips for cooking in the outdoors? Ever wondered if it's possible to camp during the winter? We've got you covered. If we haven't yet, you can always send us an email, and we'll see what we can do for you!
Our Mission
Here at Off the Grid Gear Hub, we are determined to provide information about the newest and finest camping gear in the market. We're also thrilled to share our own camping experiences, so you know what to do and not do on your own adventures. Lastly, we are resolute on encouraging that adventurer in you to go out, have fun, and experience the time of your life.