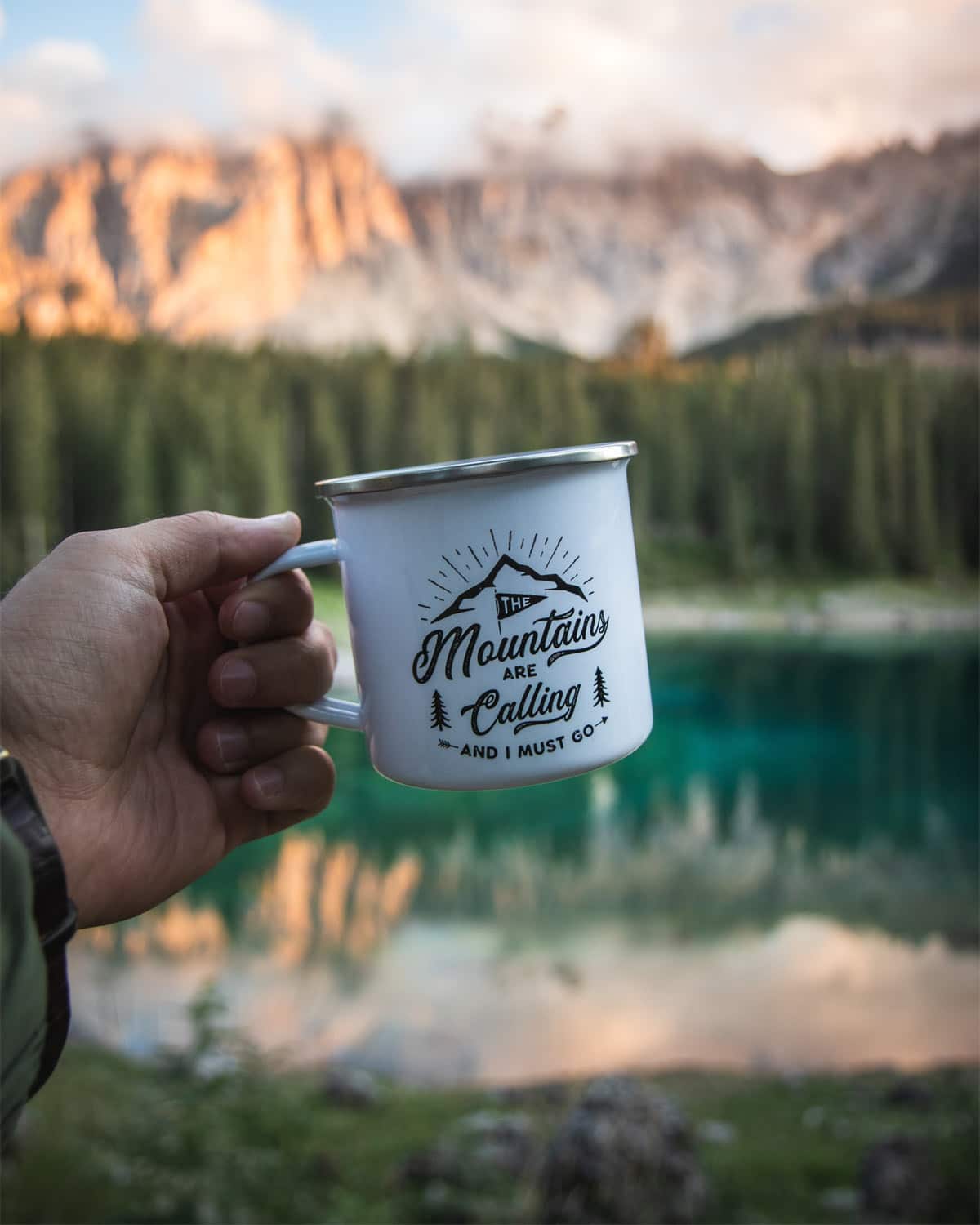 Have you ever wondered how to make an easy pot of coffee while camping without putting it on a stove or lighting a match? With Coleman's portable propane coffee maker, you can easily make 10 cups of coffee at a time using nothing but an ignition switch.
Many people need their coffee in the morning, even while they are out camping. The issue is that they don't know of a clean way of going about brewing a cup of coffee. Most people believe that instant coffee is the answer. They take a propane stove and they boil water, and simply put instant coffee in it.
I think we can all agree that percolated coffee actually tastes better. Not only does it taste better, but using the Coleman propane coffee maker means that you don't have to light a match and turn on a propane stove. Simply flick on the switch, and the work is done for you.
It's simple:
Attach the propane cylinder to the coffee maker.
Fill the reservoir with water and cover with the reservoir lid.
Place a coffee filter in the filter basket.
Turn on the AutoStart auto ignition button.
Let the coffee brew for 15 minutes, and voilà!
You can use this coffee maker even in the windiest conditions. There is no need to light a match and there are no cords. It is just an all-in-one coffee making unit.
Coleman Portable Propane Coffeemaker with Stainless Steel Carafe
Drip coffeemaker brews a full pot of coffee in just 15 minutes, powered by standard propane cylinder
Coleman's proprietary InstaStart feature ensures match-free lighting, even in windy conditions
PerfectFlow regulator provides consistent performance by producing steady fuel stream; carafe and filter are dishwasher safe
Runs for 4.4 hours on one propane cylinder; ten-cup total capacity and 9.5-pound weight
Includes limited one-year manufacturer's warranty
You may like to read:
The Features of Coleman Portable Propane Coffeemaker with Stainless Steel Carafe
Cup capacity:

With the Coleman propane coffee maker, you can brew up to 10 cups in one go.

Stainless steel carafe:

The carafe that comes with this unit is made of stainless steel. It is an open lid container that is dishwasher safe and super easy to clean.

Propane cylinder:

This coffee maker is fired by a 16.4 ounce propane cylinder. One propane cylinder lasts for 4.4 hours in total. This means that you can use this for several days or even weeks without needing to purchase a new cylinder. 16.4 ounce cylinders can be purchased for just a little over $6. They are sold separately, and can be found almost anywhere. Propane cylinders come pre-filled and can be discarded after the tank is empty. See the Coleman 16.4 ounce propane cylinder on Amazon.

Brewing time:

The advertised brewing time for the Coleman propane coffeemaker is about 15 minutes. However, customers have noted that it takes less than 15 minutes as the drip is pretty quick.

Weight:

The Coleman propane coffee maker weighs about 9.5 pounds. This means that it can easily be carried to and from a vehicle, although it cannot be carried around in a rucksack while backpacking.

Coleman Portable Propane Coffeemaker carry case

Carry bag:

There is a carry bag made by Coleman especially for its propane coffeemakers. It is sold separately, and can be purchased on Amazon. It has a drawstring pouch where you can store your propane cylinder, while the main area is for the coffee maker itself. This carry bag is made of PVC-coated polyester in order to ensure durability and protection for the coffee maker.

Water reservoir:

The water reservoir that comes with this coffeemaker is covered. This means that you do not have to worry about debris falling into the reservoir while making the coffee. This is especially useful during windy conditions where dust and pieces of twigs tend to fly around.

Filter basket:

The filter basket that comes with the coffee maker is dishwasher safe and easily removable. The filter basket uses standard coffee maker filters, so there is no need to purchase a package especially made by Coleman.

Compact:

As with any of your camping gear, it is useful for things to be compact and easy to carry without the need to carry it in pieces. As with all of Coleman's propane coffeemakers, this one is very compact at easy to assemble and disassemble.

Easy cleanup:

The cleanup is very easy. Just remove the filter basket and the carafe and rinse them off. As previously mentioned, the filter basket and the carafe are both dishwasher safe.

Sludge free:

The flow nozzle gives a constant stream of coffee as it drips down into the carafe. The coffee remains sludge free as it pours.
Pros
There is no need to light a match.
Brew time is less than 15 minutes, and can hold up to 10 cups for a larger party.
Makes a very hot cup of coffee even if starting off with very cold water.
Uses standard coffee filters, so no need to purchase filters from Coleman.
A durable carry bag is especially made for this propane coffeemaker, and can be bought at the same time.
Comes with a limited one year manufacturer's warranty.
Cons
The underside of the carafe can become discolored after several uses.
The carafe is not thermally insulated, so the coffee must be drank right away.
This coffee maker does not have a warmer, as this would use more propane.
The Verdict
With the Coleman propane coffee maker and carafe, you can have all the benefits of drip coffee while you're camping without needing to plug it into an electrical socket. Although this is an awesome way of making coffee while outdoors, is not the only way.
For example, you can use the Aerobie Aeropress coffee maker in order to make yourself an excellent tasting espresso. The Aeropress is a portable tube contraption that takes fine ground coffee, boiled water, and uses its own air pressure to brew the coffee into a cup. This is a beautifully engineered coffee maker created by Alan Adler, the same person who created the flying ring that won the Guinness Book of World Records for longest throw. If you are looking for a coffee maker that is completely portable without the need to carry to and from a vehicle, please see our review on the Aeropress coffee maker.
You may also be interested in the Farberware Classic Yosemite Percolator, which can produce 8 cups of coffee at a time. With this one, you would need to place it on a propane stove.
Both the Aeropress and the Farberware Yosemite Percolator are very popular coffee makers. However, the Coleman portable propane coffee maker is also a one of a kind product.
Please see our review on the best camping coffee makers.