Modern technology affords us many conveniences. We're always connected; now more than ever. Every smartphone has a GPS map and every tablet has a vivid entertainment center. When going camping, should you ever be truly off the grid? What about getting back to basics? Can it really be called camping if we never disconnect?
Here, we'll answer these questions including the most important one which is: should you bring electronics on a camping trip?
Going Off The Grid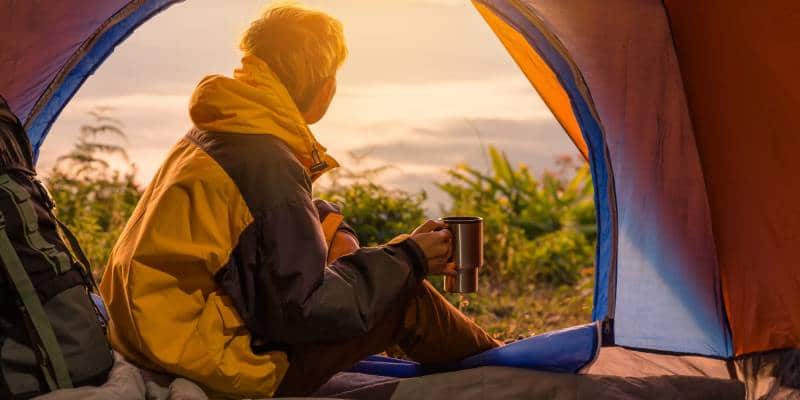 We feel that camping should be about nature. There is a special feeling one can get when you are truly disconnected from civilization. It's an overwhelming feeling of isolation. When you have to use your survival instincts. This is what camping is all about in our opinion. The feeling that you get when you have tea by a campfire. Enjoying the simple things in life. Happy to exist and afraid of the unknown.
When we receive status updates on social media, it can snap us out of this camping zen trance. Hearing about the latest gossip and news – it's all very counter-productive to what camping should be about. Camping should be special, and it should feel adventurous. If you are in the range of cell phone towers, you probably aren't going off the grid that much.
We side towards more of the purist ideals of the issue.
Camping should be about getting back to basics; enjoying company, fire-cooked meals, and seeking that outdoors adventurous feeling. The trends have shifted though. 'Kampgrounds of America' (KOA) conducted a survey in 2015 – according to the report, 83% of people bring a cellphone while camping, and 10% bring no device at all. WI-FI is among the most sought-after amenity at a campground. 30% of people bring a laptop or tablet.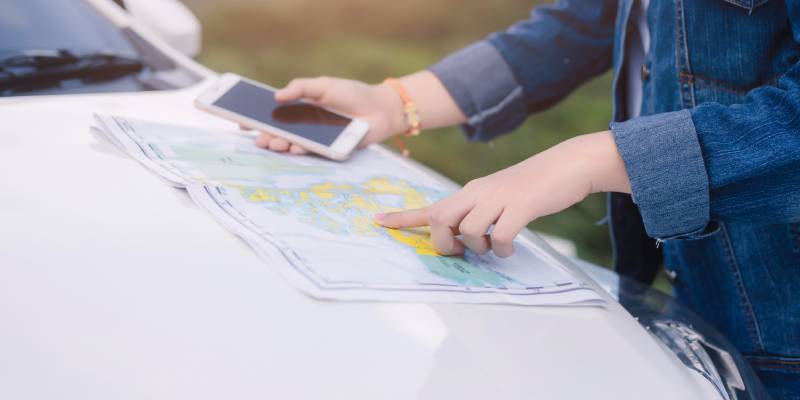 Electronic devices and technology are a part of everyday life now.
It's cultural and it's not going away. Ideally, we would like to side with the ten percent of purists who bring no device at all. We can't help but bring at least a cellphone/smartphone with us. GPS features are handy for the road, knowing where you are on the highway, what exit to take, and when to get off.
It seems that every traveler on the road is navigating via their phone's GPS feature. Of course, there is the fear of an emergency or accident – nobody would want to be caught in an emergency situation (which can happen!) without a way to contact help or the authorities.
No camping trip would be complete without pictures, so we do advocate for bringing a camera or cell phone for picture snapping. Although we don't recommend posting every picture on social media.
How to Charge Phone and Gadgets While Camping
Thanks to technology, there are a lot of ways to keep your gadgets charged just in case you need them during your trip. Below you will find tips not only on how to charge phone while camping but how to keep your other gadgets charged as well!
#1 Power Banks
If you only need your phone for taking photos and directions, a good power bank can keep your phone alive for 2 days. There are a lot of power banks with storage capacity ranging from 8.000mAh up to 20,000 mAh.
iPhones and Android phones have a battery size of around  2,800mAh to 3,000mAh. That's why a small 8,000mAh can fully charge your phone for 2 days if you only use it for emergencies.
Browsing the net will consume your batteries much faster. That's why if you need to be online while camping, you might need to get the power banks with the 20,000 mAh capacities.
#2 Solar Power Banks
If you're camping during summer or looking for a fast camping phone charger, getting a solar power bank is a great investment. Aside from these are portable, you can easily charge them while you're hiking or resting in your tent.
#3 Car Charger
As more and more people are becoming mobile-dependent, car chargers have become indispensable car accessories. If you need a camping phone charger for emergency purposes, you should make sure to buy one before your camping trip.
There are a lot of versions and models of car chargers nowadays. There are fast-charging types and there are chargers that can charge 3 phones at a time. Just make sure that the one that you're buying is suitable for your car and comes with a connector that is compatible with your phone.
#4 Portable Generators
Last but not the least, are generators. There are a lot of portable generators available on Amazon today. This includes gas-powered generators and solar generators. And the best thing about them is that they are lightweight, portable, and can easily fit inside your car. Furthermore, you can also find models that are quiet and will not disturb the peace and quiet in your camp.
Now if you need to use your laptop or if you're traveling with friends and families, a portable generator is your best option. It is helpful too if you need electricity for your camping lights, ventilation or even a heater if the weather is too cold.
The Verdict
We feel that at the end of the trip, you should have unique, special memories. Camping is about having a certain intimacy with yourself and nature. When we rely on devices and electronics, we're bringing too much of what we're trying to escape with us.
Don't spend your camping trip wondering how to keep your tablet charged. Instead, bring a book. Camping should be about connecting with yourself or your company, not about the latest post or gossip. A cellphone/smartphone is probably all you need. If you are too comfortable camping, then are you really doing it right?
If you liked this article, check out more of our camping tips.