As the world becomes more modern, the things we use on a daily basis adapt. Our backpacks also adapt to the technologies. Based on the comments of world-class adventurers, several companies create backpacks filled with new features. Every backpack they manufacture is the result of extensive study into the finest material, design, and construction. That is why we have compiled a list of cool backpacks for women in this review. So have a look at it.
Related: The Ultimate Guide to the Best Waterproof Backpacks for Women
How to check if your Backpack is Original or Fake?
Look for brand tags, authenticity marks, and serial numbers on the backpack. The interior of most designer bags will feature a tag with the brand name and a serial number. It is hand-stitched or stamped to the interior tags onto the leather. On the exterior of the bag, several designers incorporate authenticity labels. Some fake bags may contain authenticity tags, but the wording will be in a different typeface and size than the original product.
Check to verify if the bag's logo is identical to the designer's logo. The fake makers may misspell the name or use alternative letters in the bag charm.
Make sure the entire hardware's coloring and texture are metals and consistent. Fastenings, hooks, and other equipment on designer backs should all have the same material, color, and quality. The hardware should have a solid, smooth, and high-quality feel to it. Real designer backpacks contain metal hardware, while fake designer brands contain plastic hardware.
Examine the backpack against a photo of the identical bag on the designer's website. Look for a photo of a real designer bag on the designer's website and compare it to the backpack you're looking at. Look for minor color and design differences. If you've already bought the bag and want to know if it's a fake, you may take it to a designer store and compare it to the ones on display.
Things to Consider When Purchasing Your Ideal Backpack
Color and design
If your backpack is for your enjoyment, go for a fashionable design in a bright color. Still, keep in mind that you want something that will not reveal dirt quickly. If you intend to use the bag professionally, choose a neutral color that complements your work attire. Black or gray are the safest colors for this purpose.
Size
There is no ideal backpack size. What is most important is that the bag you select is appropriate to your size. It is important to note that if the backpack is too little or too large the weight will not be properly balanced, which can cause back discomfort. What you'll need is a backpack that's big enough to store just a little bit more than the normal things you bring, but not much more.
Internal Frame
Instead of buying a backpack with an exterior frame, get one with an internal frame. This is due to the fact that the frame might make your bag thinner, making it easier to move around. The interior frame is usually made from carbon fiber or strong plastic.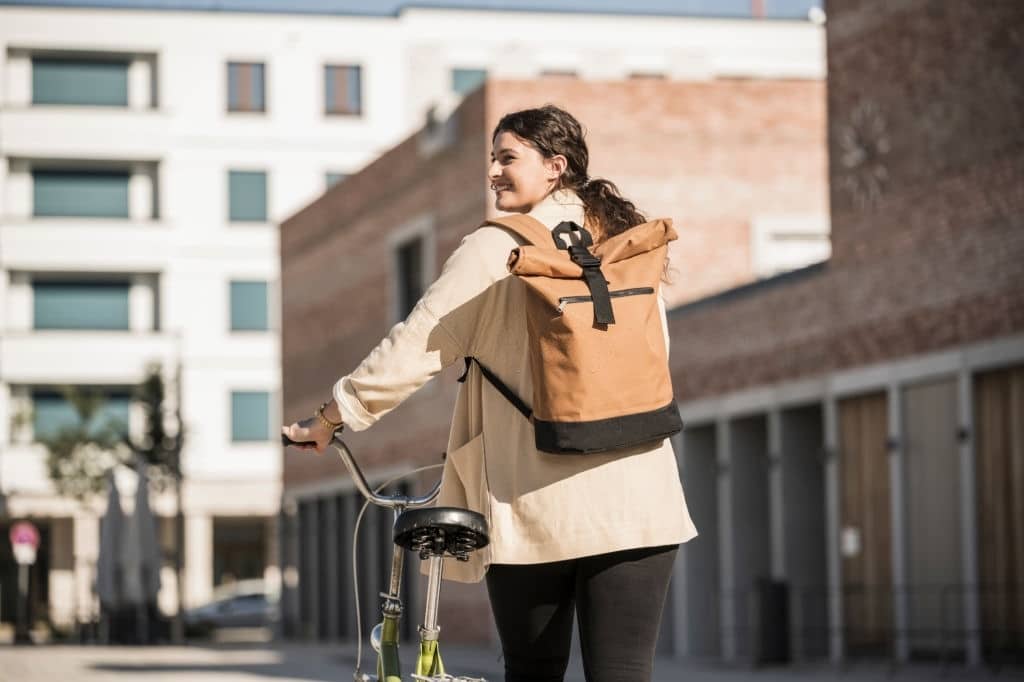 Water Resistance
The perfect backpack does not need to consist entirely of waterproof material. You can look for a semi-waterproof material so that the contents of your bag do not become wet straight away in a rain. Also, seek a sturdy yet lightweight material. A treated nylon fiber material is an excellent example.
Quality Zippers
One thing to look at is the durability of the zippers on the backpack. Zippers should be of high quality and able to move without becoming entangled in the cloth.
Select a bag with two zippers in each compartment. The function of two zippers is to keep them together, especially if you're traveling with your bag. This is to protect your backpack and guarantee that thieves can take nothing from it.
Multiple Pockets and Compartments
A cool backpack for women contains several pockets or compartments. This is to organize your items into smaller groupings, making it simpler to access and find what you need. These compartments, similar to zippered pockets, might save you from having to chase around within your backpack.
Price
Last but not least, the bag's price. If your selected backpack is within your price range, go for it. If not, reconsider if it is truly worthwhile to purchase and whether you can still extend your budget. If the answer is no, do not purchase. Look for different backpack options that could be a better fit for you in the end.
Anti-Theft Backpacks
Whether you're walking down the street or taking the subway to work, the most significant thing to consider is your security. You will have peace of mind if you have an anti-theft backpack on your back. You'll be safe against pickpockets, slash-and-run thieves, and bag snatchers.
A handbag, backpack, or baggage with anti-theft characteristics is an anti-theft bag. Intended to assist you in avoiding being a victim of theft at home or outside. They are also known as theft-proof bags or slash-proof bags.
Features of a Quality, Fashionable Anti-theft Women's Backpack
Zippers that are hidden or locking. When shopping for an anti-theft backpack, seek one with durable zippers that are appropriately reinforced into the material of the backpack. For ultimate anti-theft security, the bag should also include locked or concealed zippers. Many anti-theft backpacks will have both.
Cut-proof or Slash-proof Backpack Material. Thieves cut or tear through the bag's material in a crowded setting. Some will even cut through the strap and take the entire backpack with them. To avoid this form of thievery, a decent anti-theft bag will have a strong outer shell and straps, made of cut-proof or slash-proof material.
Secret Pockets. Robbers will find it difficult to acquire expensive stuff from your backpack if you have hidden pockets. Secret pockets are not limited to interior pockets. They may also be exterior pockets that are not visible from the outside, such as those on the shoulder straps, the back, or the side of the bag. External secret compartments should have concealed zipper mechanisms or anti-theft zipper systems.
RFID Filtering. Thieves with advanced technology may steal your credit card details and mobile phone information. RFID inhibiting materials prevent electromagnetic fields from getting to or from your backpack. Many decent anti-theft backpacks will feature RFID blocking compartments where you may put your cards, passport, or papers that contain electronic data.
Here are our 5 Best Anti-theft Backpacks for women.

An anti-theft backpack is one that has been usually made with a variety of protections. This prevents burglars from stealing or destroying the backpack to get access to the contents. Some of the characteristics of anti-theft backpacks include lockable zippers, secret pockets, and slash-proof fabrics.
Other cool backpacks for women we've reviewed:
5 Best Anti-Theft Backpacks for Women Reviewed
XD Design Elle Fashion
According to studies, 65 percent of all women have experienced harassment, and 20 percent have stalkers or followed in the street. You may feel more protected with the XD Design Elle Protective Backpack with SOS Alarm and App.
This anti-theft backpack is not only by its fashionable style but it also has the presence of SOS buttons and a messaging app button on the shoulder straps. When you push the SOS button twice, a loud alarm sounds, scaring the thief or harasser away. As a result, this bag is also known as an Anti-Harassment Backpack for Women.
PacSafe Women's Citysafe CX
Pacsafe Citysafe CX's anti-theft backpack is perfect if you want a bag that is both fashionable and useful. This bag appears little, yet it is quite spacious. Aside from that, it has a contrasting rose pink interior which makes it simple to find all your possessions.
Pacsafe Citysafe CX anti-theft backpack for women is also available in 11 L size. The Citysafe CX 11 L has all of the same features as the Citysafe CX 11 except for the expanded side pockets and the trolley snap.
Travelon Origin Anti-Theft Small Backpack
This is a stylish anti-theft backpack from Travelon's brand new anti-theft backpack series. The environment and health are important considerations in the development of this backpack.
The Origin backpack consists of recycled water bottles from seas and streams. In addition to it, the bag is lighter and more durable, while CO2 emissions and carbon footprint are 45-50 percent less.
DuPont's Silvadur antibacterial technology is also integrated into the recycled fabric. This clever antimicrobial technology offers a wearable barrier against the spread of bacteria in the bag.
This backpack features a lot of interior room without being too heavy, as well as a lot of well-thought-out organizing compartments. The Origin Anti Theft Backpack is a great travel daypack or daily bag.
Pincnel Women's Waterproof Anti-Theft Backpack Purse
Pincnel's anti-theft backpack for women is ideal if you want a small water-resistant and fashionable anti-theft backpack.
The main compartment is spacious, despite the bag's appearance. The secret zippered compartment on the front is ideal for storing your passport, phone, or wallet for easy access only by you. The backpack also features a top single strap that allows it to be a handbag or purse, giving it a more elegant appearance.
S-Zone Women Soft Leather Backpack
This leather backpack is extremely flexible. If one of the clip-on shoulder straps is not fastened, you can convert it to a backpack with shoulder straps as well as a handbag. It features a semi-glossy leather texture that makes it look trendy and feminine.
The S-zone Soft leather fashionable anti-theft backpack features a lot of storage capacity yet isn't bulky. It is so adaptable that you may use it for everyday wear or vacation, and it will carry you from day to casual evenings out with ease.
Backpacks with Hydration System
Whether you're hiking up a mountain or going on a leisurely cycling adventure, you must stay hydrated at all times. You'll be more at ease if you know you have enough water in your bag. It implies you don't have to think about dehydration.
Hydration packs are backpacks that include built-in water storage. Intended to help you avoid dehydration on your adventures. This part of the bag is commonly called the water bladder
Things to Consider When Buying Backpacks with Hydration System
Hydration Pack Types
Hydration packs for hiking. These packs are like typical hiking packs that have plenty of cargo space for essentials that you should bring with you on every trip. They range in size from small packs for short excursions to lightweight overnight hiking packs.
Hydration packs for cycling. These are particularly built for road cycling and mountain riding.  Cycling hydration packs all have small waist belts that won't obstruct your pedaling.
Hydration packs for running. These are particularly made for running. While shopping, you'll find that most are usually labeled as running vests, while some are as running backpacks. The distinction between the two might be unclear at times.
Hydration packs for snowsports. Designed for snow sports such as downhill skiing. Hydration packs for winter sports are weather resistant to help prevent your supply of water from freezing. That indicates there's insulation on the storage and drink tube, as well as a bite valve cover.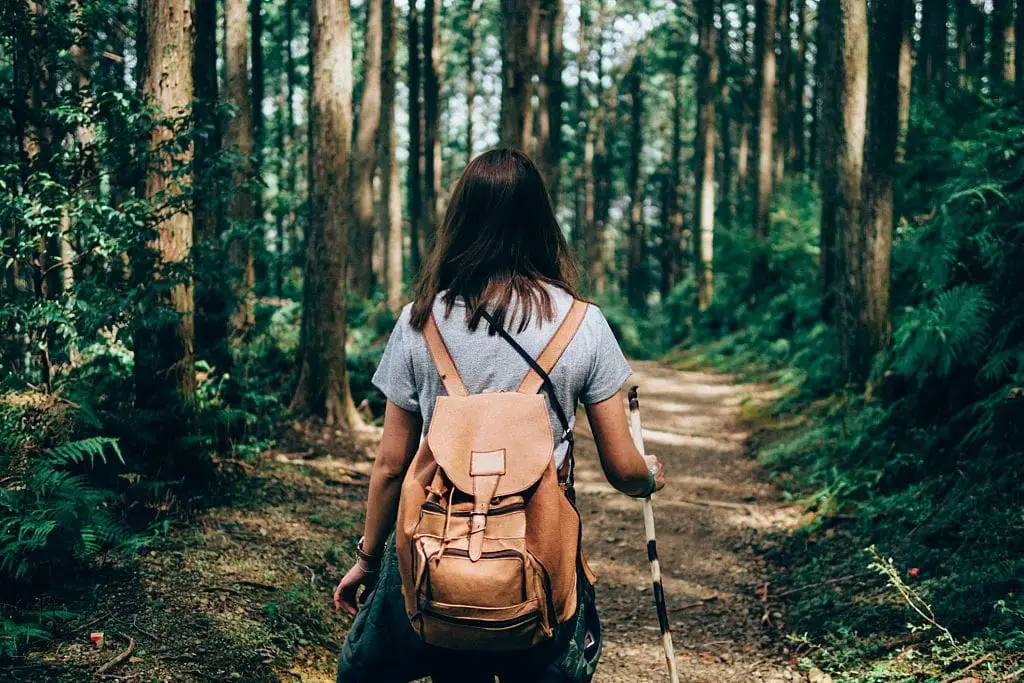 The volume of the Hydration Pack Reservoir
You should consider how much you actually need to carry and if you'll be able to refill along the route before purchasing a hydration pack.
Less than 0.5 liters. Waist packs with one or two water bottles are typical of packs with limited water capacity. They are best suited for lighter activities such as running or walking.
Approximately 1 liter to 1.5 liters.  Minimalists, children, and short-distance bicycle travelers, hikers, and joggers may like this option.
Approximately 2 to 2.5 liters. These common reservoir sizes provide a manageable weight. It also gives a significant amount of water that you will need to refill for most settings.
3 liters or more.  Designed for the most thirsty travelers or those who may not want to pause to refill. They're also useful for anyone going into water-stressed areas.
Fitting Hydration Pack
After you've decided on the type and capacity of the hydration pack you want, it's important to ensure everything fits correctly.
Length of the Torso. Some packs come in a variety of sizes, ranging from very small to large, to accommodate a wide range of torso lengths. These ranges differ based on the manufacturer and gender. Other packs contain a suspension to fit your torso. This is useful if you are frequently in between sizes.
Waist Measurement. Hydration pack hip belts typically accommodate hip sizes ranging from the ages mid-20s to the mid-40s or larger.
5 Best Hydration Backpacks for Women.

A well-fitted hydration backpack stores all of your hiking needs provides ample back support. This keeps you comfortable all day long, allowing you to actually go distances. But how can you locate the finest hydration packs for women? There is a vast range of alternatives available, from budget-friendly to feature-rich cool backpack for women.
Other cool backpacks for women we've reviewed:
5 Best Hydration Backpacks for Women Reviewed
Osprey Mira 22 Backpack
The Osprey Mira 22 hydration pack for women is an excellent choice for extended day trips or overnight vacations. It will not require you to bring much extra gear.
With a 2.5-liter water reservoir, you'll never be thirsty on your next trip with this Osprey hydration pack. The chest strap even has a magnet built-in for connecting the bite valve. Because the Mira 22 includes an included rain cover, your stuff will remain dry even in unexpected downpours.
The Mira 22 Osprey hydration pack makes it simple to transport photography equipment, snacks, water, and other items. There's flexible mesh on the sides and additional innovative storage pockets everywhere.
It's interesting to note that this Osprey hydration pack comes in two versions. Also, the Osprey Mira 32 is another excellent pick for the best hiking hydration backpack. It has the same characteristics as the Mira 22 but has more compartments and a larger storage capacity.
Gregory Juno 24 Backpack
Gregory creates some pretty great backpacks, and the Juno 24 is one of them. Juno's Quickstow provides a system for eyewear and the chest strap is with an incorporated safety whistle spring. It's some of the little things that count.
However, the Gregory Juno 24 is one of the finest hydration packs for women, as it is lightweight while yet offers a variety of functions. It features a hydration sleeve, zippered hip belt compartments, wide stretch mesh pockets, and a trekking pole connection with a smart elastic closing.
In terms of convenience, the Gregory Juno 24 is second to none. Featured with flexible cushion and Vaporspan ventilation technologies. The suspension is adjustable to a great extent.
Nathan Intensity Women
You can also consider the Nathan Intensity women's hydration backpack if you're seeking the best hydration packs for women.
This hybrid vest-backpack has a fit unique to the female body type and is adjustable with a front closing strap that taps in the right position.
Its hydration system also has a bite valve that never spills, ensuring that you don't waste any water.
The main pocket of the hydration pack is spacious enough to hold a full 2-liter reservoir and everything else you need for a day of traveling.
A key attachment rests at the top of the main compartment, so you'll never have to search for your keys. Two tiny front compartments are great for food, an additional water bottle, or your phone or small camera, and are easily accessible. The Nathan Intensity is also lightweight but extremely strong. As a result, it's a real contender for the finest hydration pack for mountain biking.
CamelBak Women Sequioa 24
The CamelBak Sequoia 24 is significantly larger and less well-known than the other packs on this list, but it is well worth considering.
The Sequoia 24 has an excessive water reservoir of 3 liters.  The innovative double hip belt distributes the majority of the weight to the hips and legs. This allows you to carry the pack the whole day, even when fully laden.
The amount of compartments on this CamelBak women's hydration pack makes it very easy to load things fully. The Sequoia 24 features a hiking pole attachment, an inbuilt daisy chain with hooks, and a CamelBak CRUX reservoir with plenty of storage.
Osprey Skimmer 20
One of the finest hydration backpacks for women is the Osprey Skimmer 20. It's compact, has pleasant straps, and is perfectly made based on female anatomy.
This Osprey hydration pack is ideal for short walks as well as multi-day trips. The Skimmer 20 comes with a specialized2.5-liter Osprey Hydraulics LT reservoir. 2.5 liters is a wonderful quantity of water to ensure you have enough for a range of hikes. These features make this a solid contender for the best hiking hydration backpack.
Alongside the main compartment, the Osprey Skimmer 20 has a compact zipped section for keeping a smartphone, lamp, IDs, or other essential valuables.
The pack also comes with a trekking pole connector, which allows you to effortlessly attach your poles to the front. This Osprey hydration bag provides enough capacity for extra liquids, food, and layers that you might need on your walk.
How Are Women's Backpacks Unique From Men's?
The shoulders are much more narrow. Men have wider shoulders than women, therefore a pack built for women is usually designed with this in mind. A comfortable pack is the result of several features matching correctly. If the breadth of the shoulder straps is incorrect, it will be more difficult to obtain the proper balance.
The torso is narrower. Because women's torsos are generally shorter than men's, the length of a pack from shoulder to hip will be much less. This isn't a major concern anymore. Many backpacks now include adjustable back features that allow you to reduce or extend the torso.
Built with a reduced center of gravity in mind. Cool backpacks for women are typically made to accommodate such things. This implies that the backpacks are effectively adjusted to divide the weight and become comfier for the user.
FAQs About Cool Backpacks for Women
Is it appropriate for a man to wear a woman's backpack?
Yes. In fact, many guys can use cool backpacks for women as well. However, the carrying capacity of women's backpacks is much less. Women's shoulder straps, on the other hand, are thinner and shorter.
Is it possible to place a backpack beneath an airplane seat?
Yes. Although the measurements may change, the area under an airline seat can often fit backpacks that are 18 inches long, 14 inches broad, and 8 inches high.
What is the importance of backpack fit?
An ill-fitting backpack might place excessive stress on your neck and shoulders. Furthermore, if the weight isn't distributed equally, you'll knock off balance. You won't be able to walk correctly, and you may even have to adjust your walking style.
Is it possible for a backpack to cause neck pain?
Yes. Heavily loaded backpacks can cause muscular and joint stress, neck discomfort, and headaches. At places of contact, heavy backpacks can pinch or strain nerves.
What is the maximum weight that a backpack can carry?
A fully equipped hiking backpack must not weigh more than 20% of your body mass.